With more people telecommuting these days, it only makes sense that teachers and scholars would do the same through student-directed learning.
Perhaps you have seen recent advertising campaigns pointing at home-schooling opportunities now available for K-12 students, in addition to those curriculums offered at online colleges and universities. This reiterates a growing trend for learning online and the concept of student-directed learning is changing the traditional classroom environment.
Outside of the obvious savings in expenses such as textbooks, paper, and fuel, there is the convenience factor and a much wider array of data and material available on the world wide web. Even those with disabilities are given an open, unrestricted door that is always available to them on the internet.
Children of Technology
Our children have grown up today playing with the newest technologies available at their fingertips so it only make sense that they should continue using these devices in their education.
I remember programming the VCR for my parents, but today's youngsters are connecting our mobile devices to wireless routers and modems. If I have a question about using a particular social networking site, I need only ask my teenager for some quick advice.
Disruptive or Disciplined
In the recent past some teachers were disallowing the use of things like cell phones in the classroom, but now some of them are now welcoming tablets and smartphones with a program called BYOD (bring your own device). Rather than burying one's nose in a thick textbook, a student can interact with others online.
Supporters and critics disagree, but the fact remains that our children are embracing technology at younger ages than ever before. Many toddlers are able to operate a cell phone and most preschoolers are navigating through the menus on our tablets and smartphones. Children are often recognizing common computer icons before they can even read.
Interactive or Independent
Many will also argue that home-schooled children will be socially challenged or awkward when kept from their peers during these formative years. Currently the majority of classrooms are already implementing a variety of ways that their curriculum is either used or shared online especially at the Junior and High School levels.
But what will happen if online technology completely replaces the classroom environment?
Similar to the obesity epidemic that is currently challenges today's youth, it is important that our teachers, parents and children alike all recognize the need for kids to simply go out and play with others their own age. The television may have been a glorified babysitter for Generation X and baby-boomers,, but at least our millennials have the ability to interact at some social level through their smaller screens.
The Adult World
Our ever changing technology is moving at such a fast pace that the future is often unclear. Maybe the online classroom is best suited for more adult environments at a high school, university or college level.
Businesses have already taken advantage of offering online education at a variety of levels from a quick online conference to marketing a lengthy trade school course.
Go Global
Whether in a business meeting or classroom setting, online learning now quickly and easily reaches global proportions. You can now speak to the person seated next to you as well as communicate with people on the other side of the world. This surpasses telephone communication when you can participate in a conversation with multiple parties in a variety of locations.
In addition to reaching out to people in all over the world, socioeconomic and other cultural barriers are being broken with the growing influence of the internet. A wide number of charities are donating laptops and computers to underprivileged children as well as other needy individuals and organizations.
Now people from all walks of life regardless of their station in life can take part in the huge array of educational benefits that are available online.
Even if it is being called "student-directed" that doesn't necessarily mean that the attendee is in charge of the curriculum. It does however give the student more choices and power in their own education.
Author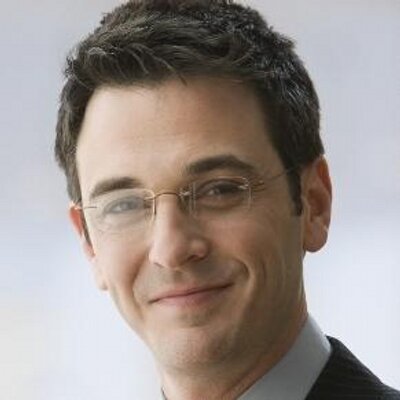 Dave Landry Jr. is an online journalist with a passion for business. In addition to sharing his advice with those who seek financial help, he enjoys writing about effective business communications, VoIP and virtual technology, and the process of globalization. You can find more of his writing by connecting with him on Twitter.
---
Improve your employee, partner and customer training with our enterprise-ready learning management system. Book a demo now and see why our diverse portfolio of customers consistently give us 5 stars (out of 5!)
---