During one of my most recent visits to a retail cellular store to browse through the newest mobile technology, I wasn't surprised too surprised to see a three-year-old rifling through his mother's cell phone, then quickly giving that up to play with one of the new tablets on the showroom floor. The place was as familiar to him as his favorite story or coloring book.

Today's children are embracing technology at even younger ages so it only makes sense that educational institutions should follow suit. Students are enjoying the many benefits afforded to them with the use of this newer learning method.
Over the past few years, blended learning has become one of the most popular choices amongst students. Not only do they offer the flexibility of an online course, but students also have the opportunity to participate in a face-to-face classroom experience. In short, blended courses could just be the best solution to addressing the needs of not only students, but faculty and the institutions as well.
Here are four different models that are being successfully implemented in classrooms across the country.
Rotation: Students rotate between online and face-to-face instruction in school.
Flex: Still attending traditional classrooms daily, students divide their time between online and teacher driven studies in school.
Ala Carte: Taking one or more online courses in their entirety, students continue to attend to their traditional classroom studies.
Enriched: Students divide their time between school and home with their courses.
From the viewpoint of the administrator, having different choices available to them for their curriculums is beneficial for them. What are some of the other benefits that our children and their teachers are embracing using this new technology?
MORE ENGAGING – During the stone age when I attended school, we were always excited to see a movie projector in the classroom with the big, white screen pulled down in front of the chalkboard. Students must feel the same way today given the choice between a computer screen and a thick textbook.
MORE REWARDING – The diversification available when adding the world wide web into the equation for the classroom is more rewarding for the students. They are no longer limited with what is only accessible inside the walls of their classrooms.
MORE PREPARED – With the rapid rate of today's growing technology, we would be failing our children if we were not preparing them for the future. Students will be better equipped for the workplace when they are using the tools most commonly found there.
MORE TIME – Instructors will have more time when the students are implementing the use of blended learning. Whether students are at home researching for a report on the internet or in the classroom taking a quiz online, teachers will be free for other tasks.
MORE FUN – Not that the classroom should be all fun and games, but students will learn better and more effectively when they are happily engaged with the material using today's technology rather than having their nose buried in a textbook. Using a computer or the internet is simply more fun than traditional teaching methods.
In contrast, it wasn't that long ago that teachers were banning the use of cellphones in the classroom since it was such a distraction. While that still may be true today, many students along with their teachers are employing the BYOD (Bring Your Own Device) concept. Along with their books, most are now carrying their laptops and tablets to school with them.
Making this transition is important for both our educators and our students. Since children are our future, they should be given the best tools possible to face and conquer what tomorrow brings.
Author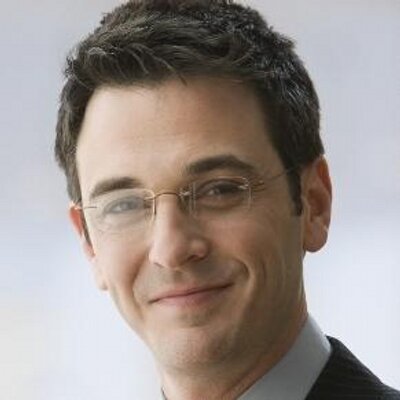 Dave Landry Jr. is an online journalist with a passion for business. In addition to sharing his advice with those who seek financial help, he enjoys writing about effective business communications, VoIP and virtual technology, and the process of globalization. You can find more of his writing by connecting with him on Twitter.
---
Improve your employee, partner and customer training with our enterprise-ready learning management system. Book a demo now and see why our diverse portfolio of customers consistently give us 5 stars (out of 5!)
---